One of the most important experiences every student of life can have is an internship. We all know that breaking into the workforce can be challenging, as college degrees can only get a person so far in today's world. Internships allow students to gain real-life exposure and hands-on knowledge for a chosen career path.
Over the years, we have had several interns work at EX.CO in various departments. This year, we've had the distinct pleasure of hosting a new intern in our Marketing Department named Elizabeth Aminoff. Elizabeth joined EX.CO in late August through an organization called Masa Israel Journey. Born and bred in London, Elizabeth attended the University of Birmingham where she earned a degree in History this past July. I had an opportunity to ask Elizabeth some questions about her experience at EX.CO thus far.
1. Tell us about this internship program you're a part of.
I am doing an internship programme with an organization called Masa (Hebrew for "journey") which allows students from all over the world to live and intern in Israel for 5-10 months. Participants are set up with accommodations in central Tel Aviv, where we take part in cultural excursions like trips to the Machane Yehuda market and the Western Wall, talks, and other activities. It really is a once in a lifetime experience that I'd recommend to anyone wanting to gain experience working abroad!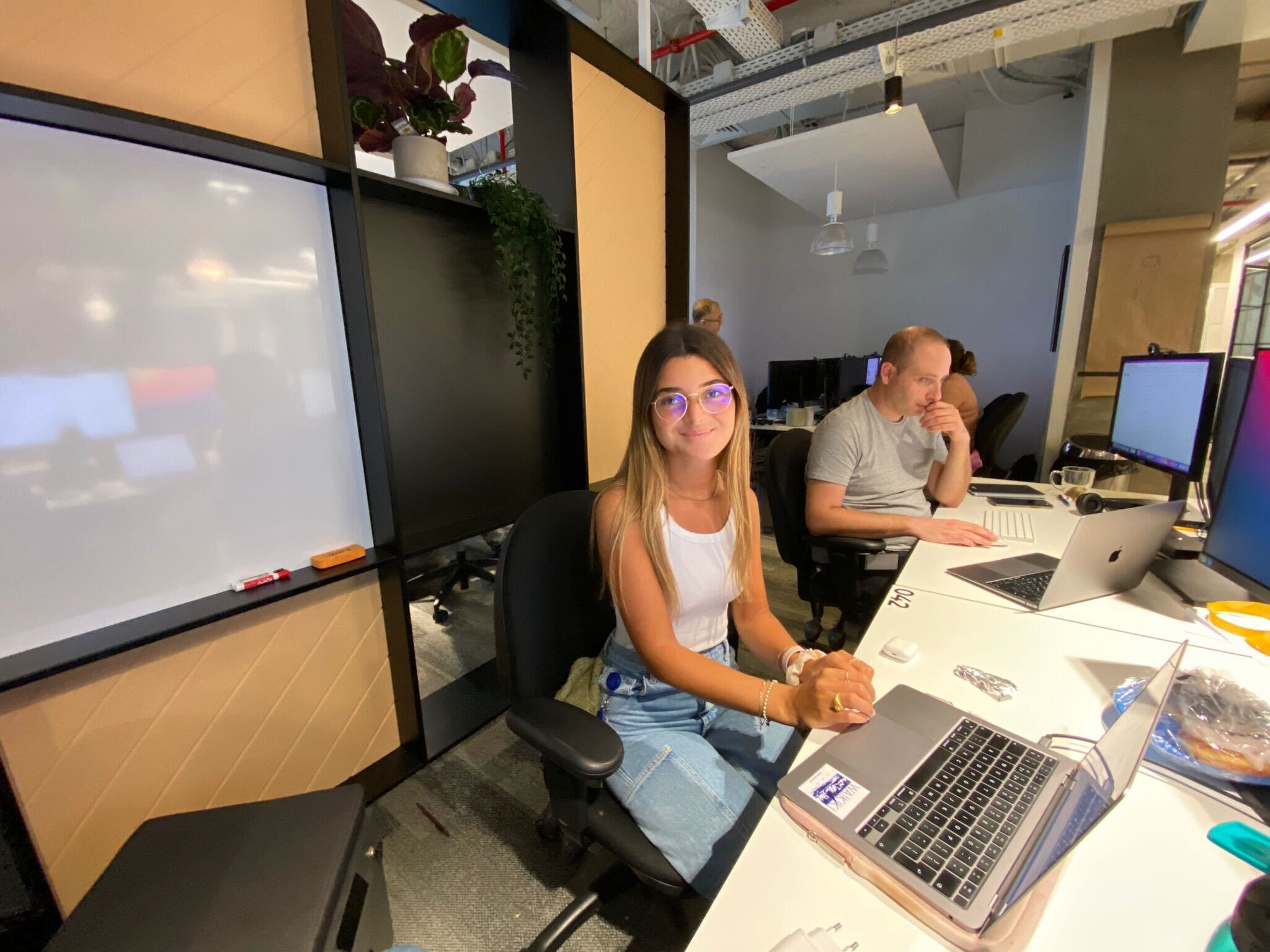 2. How many students are in the program each year?
Each year (for the specific programme I am taking part in), approximately 140 people take part from all over the world - with half beginning in August, and the other half in January.
3. What are your career aspirations and why was EX.CO an appealing choice for your internship?
I have always wanted a career in something that involved writing - but like many other 20 year-olds, I never knew exactly what that would be or what this would look like. Therefore, when I decided to take part in this programme, I wanted to find a company where I could do what I loved (writing), but also learn and develop new skills - and with this in mind, EX.CO immediately stood out to me.
When researching EX.CO, It was largely new to me. EX.CO's product and solutions seemed so forward-facing and smart, and after my interview with Metin and Maya from the Marketing Team, I learned that working at EX.CO would be the perfect fit for me and what I was looking for. It would provide me with a role that allowed me to write, be creative, and of course, learn a lot about the adtech industry.
4. What are the main day-to-day responsibilities involved in this internship?
My day-to-day responsibilities at EX.CO include drafting outreach emails to send to potential clients, taking part in marketing campaigns (my personal favorite!), compiling spreadsheets to help find new potential clients, and just generally helping wherever I'm needed! It's great because I have been doing a bit of everything and I really have been learning from the best.
5. How would you describe the company culture at EX.CO?
The company culture at EX.CO is really one of the things I love about the company the most. There is such a strong sense of community and friendship in the office, and everyone goes out of their way to make you feel comfortable and supported; it has made working here such a pleasure.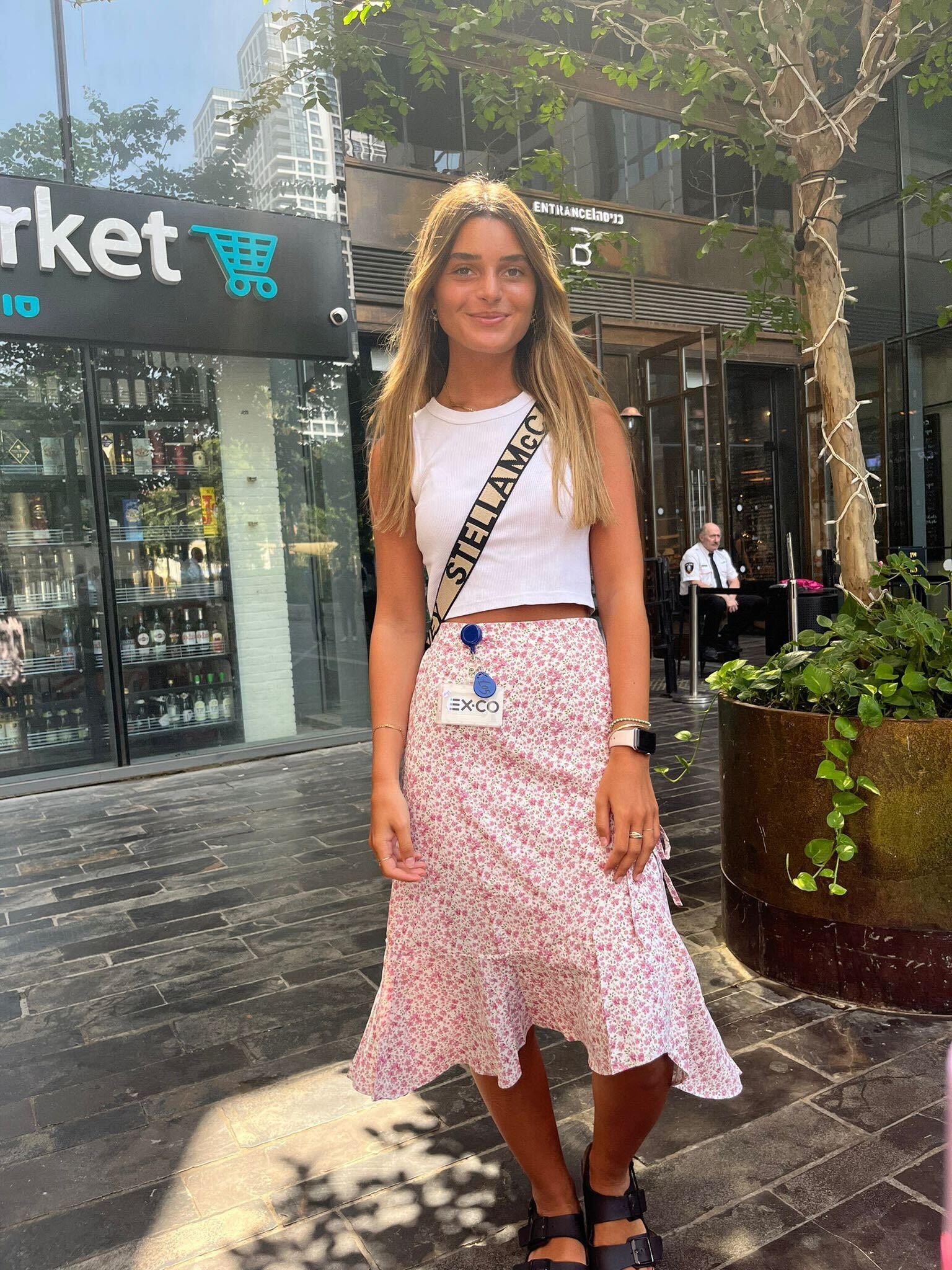 6. What new skills have you learned so far here?
Where do I begin! When I told myself I wanted to learn new skills, I really underestimated how much I would learn at EX.CO - but I wouldn't change it for anything! Within the first week of my internship, I had learned a series of new marketing and technical terms and phrases, and in the past few months, have also learned a great deal about how to communicate effectively with potential clients, and the best ways to gain their attention.
7. Do you have any advice for other students looking for internships?
I would say the best advice I can offer is to not be afraid to try something new. While I had experience in e-commerce and writing prior to my internship at EX.CO, the premise of the company itself was largely unfamiliar territory to me - but I can honestly say that because of that, I have learned so much more than I would have if I played it safe and did something I had done before. I think internships are the perfect opportunity to learn new skills and gain a range of experiences.
8. What is your favorite thing about Tel Aviv?
Tel Aviv has always been one of my favorite places in the world, so it is hard to narrow down what the best thing about it is - but I'll give it a go! Aside from the weather and the beach (which coming from London is a dream in itself), a standout feature of Tel Aviv is the fact that there is always such an amazing buzz and energy throughout the city. Every street, bar, and restaurant always seems to be busy, and there is always something going on. It really is one of the most lively and upbeat cities and I would urge anyone to visit.