It's no secret that viewability continues to be a major concern for both advertisers and publishers alike.
After all, if a video ad is not seen, impressions (and dollars) are wasted. According to Integral Ad Science, as many as one-third of digital ads go unseen by consumers but there is one easy-to-implement option to help publishers navigate this viewability challenge–namely, the viewable video player. And while many publishers are aware of players like these, the actual varieties may be lesser known.

Here at EX.CO, we offer different native viewable video players that are optimized for digital environments to avoid slowing down your site and are also non-intrusive to maintain a positive user experience. The players are fully customizable, as specific features and placements can be mixed and matched, and are available for both desktop and mobile.
Top Viewable Video Player
The top viewable video player is an overlay unit that is positioned at the top right, left, or center of the page. This particular player is EX.CO's highest earning unit and has proven to earn as much as 20% higher RPMs. Publishers have the option to add a call to action (CTA) such as a newsletter subscription button.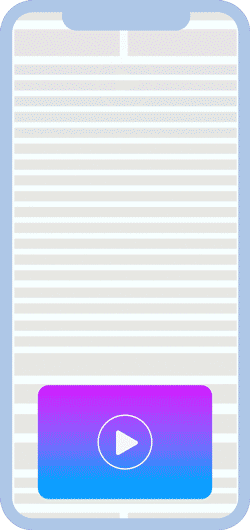 Similar to the top viewable video player, the bottom style is always fixed at the bottom of the page and can be centered or shifted to the right or left sides. This particular player enhances audience engagement while also lowering negative audience interaction and improving viewability.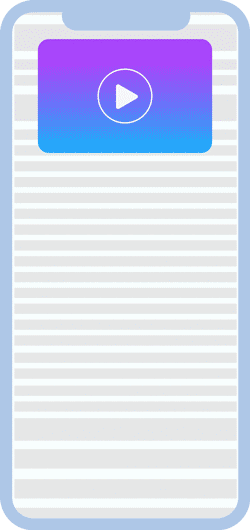 Bipositional Viewable Video Player
The bipositional viewable video player is the most versatile and dynamic of the bunch. This EX.CO unit floats around the page, keeps the user engaged, and moves with the reader. Your video ads play continually and are sure to be seen with this type of viewable video player.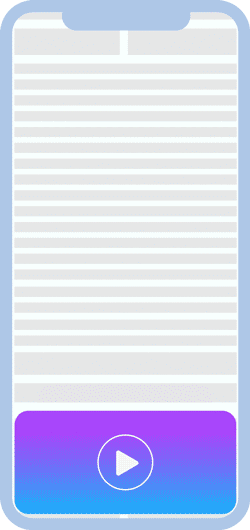 AMP Viewable Video Player
For underperforming AMP pages, publishers can opt for the AMP viewable video player to transform it into a revenue-driving powerhouse with a player that offers better engagement and a materially higher RPM.
The exact positioning and functionality of native viewable video players are particularly important on mobile. With smaller screens, video ads appear close to the content that users are trying to consume so testing placements and CTAs to find what works best for your audience is key.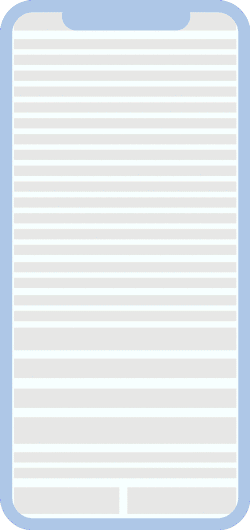 Are you ready to start earning more from your video?