Publishers running their own video demand is mandatory to achieve maximum video RPMs. This is because advertisers often prefer buying a publisher's inventory directly through an exchange, instead of through a reseller. Any publisher who owns a website domain is considered "Direct." Any third-party who doesn't own the domain, but helps monetize the domain, is considered a "Reseller".

At EX.CO, we've optimized our algorithm to maximize competition and yield between EX.CO's demand partners and a publisher's demand partners. This applies to both programmatic and direct demand. The increased competition and ability for publishers to leverage their "direct" supply path through EX.CO's video player leads to the highest RPMs in the industry, bar none.

The best part? Uploading a publisher's own demand in the EX.CO platform is simple, self-serve, and can be done in minutes. There are two different integration routes for publishers to upload their own demand sources into the EX.CO platform: VAST and Prebid.

For VAST, publishers simply need to pull the demand URL from GAM or their preferred SSP, and replace the SSP macros to EX.CO's internal macros. For example: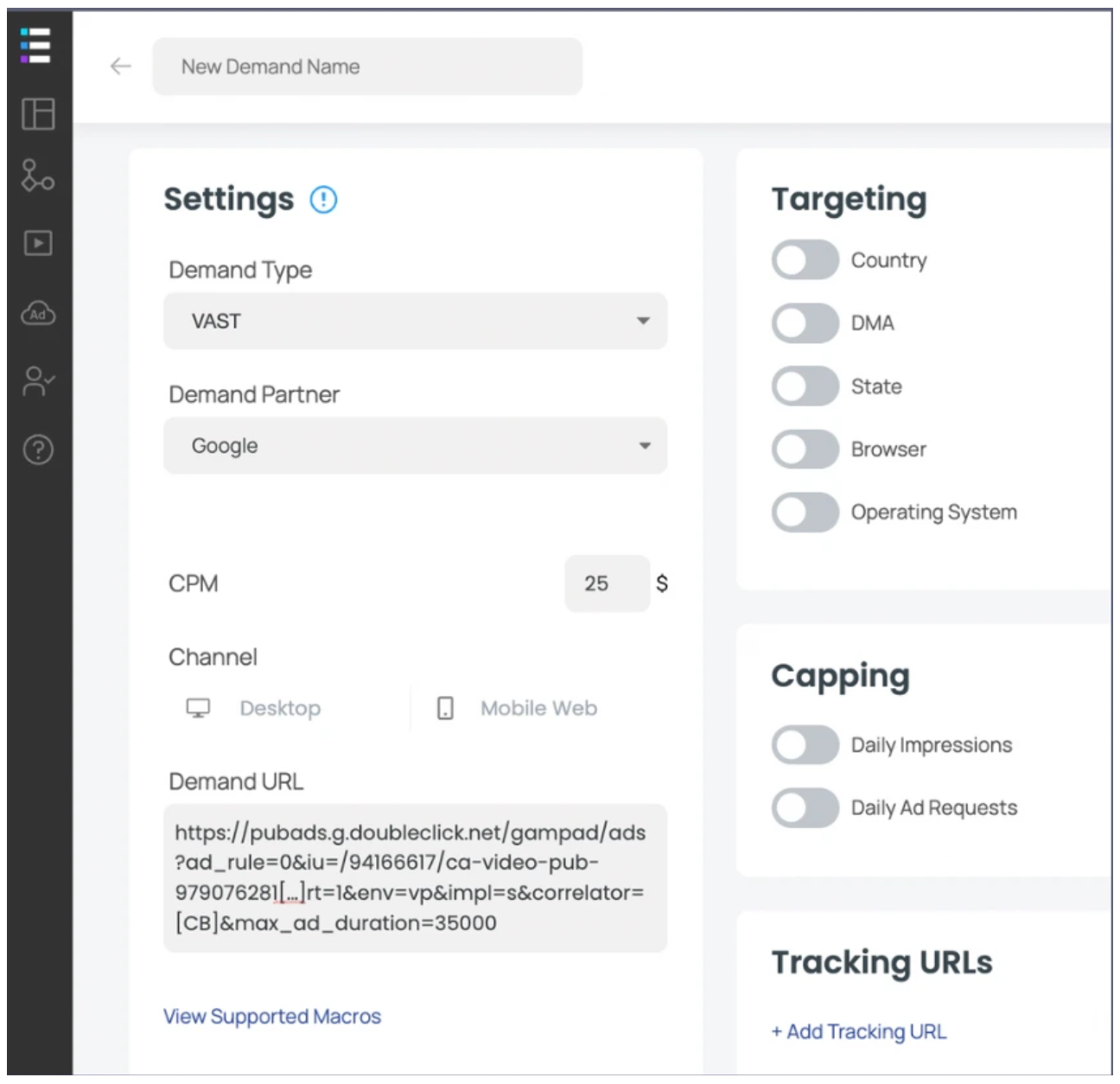 For Prebid, publishers need to select the prebid partner they would like to integrate, and provide 1-2 parameters depending on what partner they choose. For example: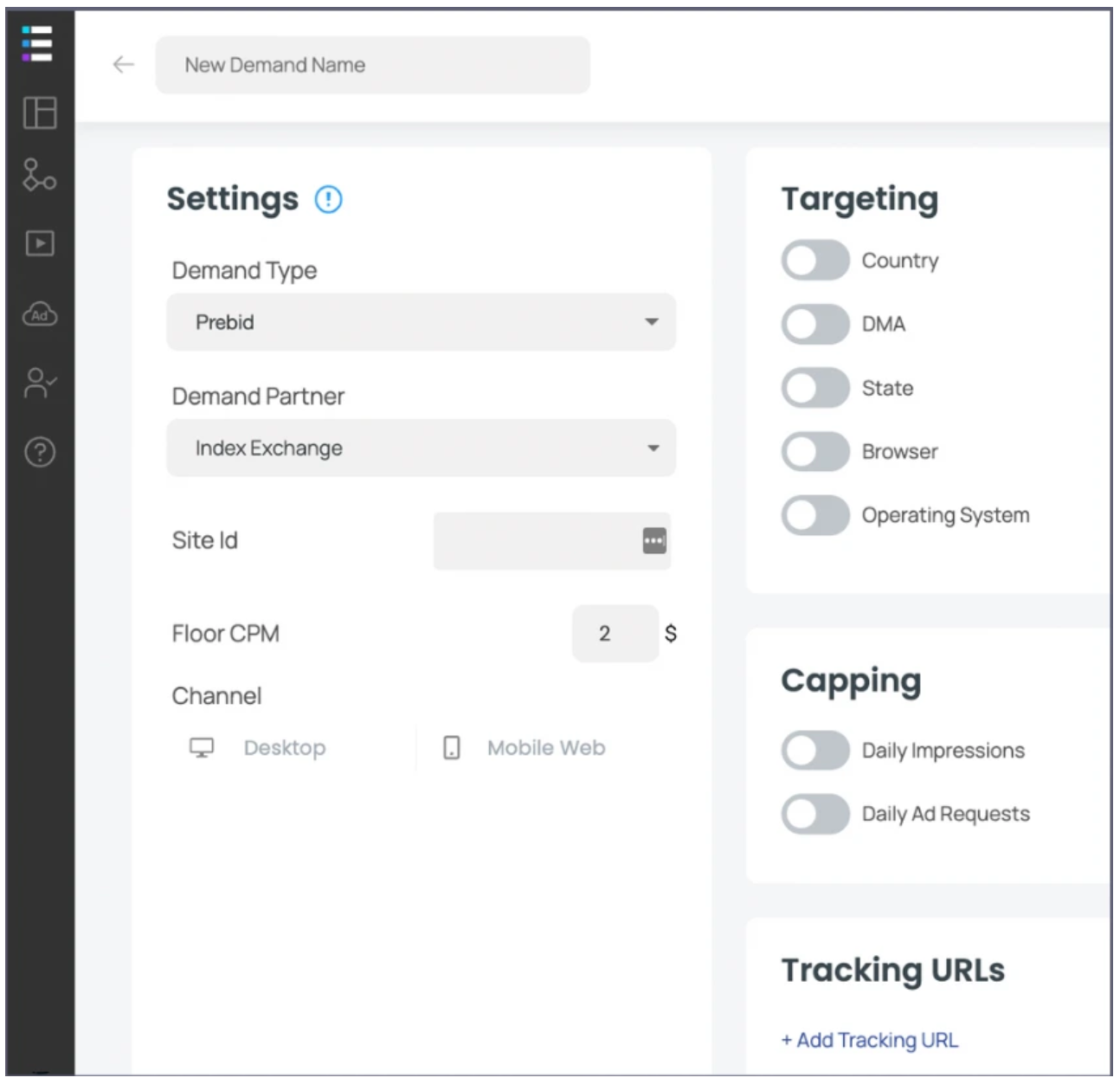 This interface allows publishers to take control of their video demand and maximize RPMs, using a combination of their own demand and EX.CO's unique demand stack.