The internet is a noisy place, and there's no denying it. Last year alone, $521 billion was spent on digital advertising worldwide, which equates to a whole lot of messages vying for attention in a very crowded marketplace.
Most users understand that ads are a necessity for publishers or website owners, and they're used to seeing them. But don't count on any loyalty. If ads are implemented poorly, it can be an infuriating experience for users, which will likely cause them to navigate elsewhere.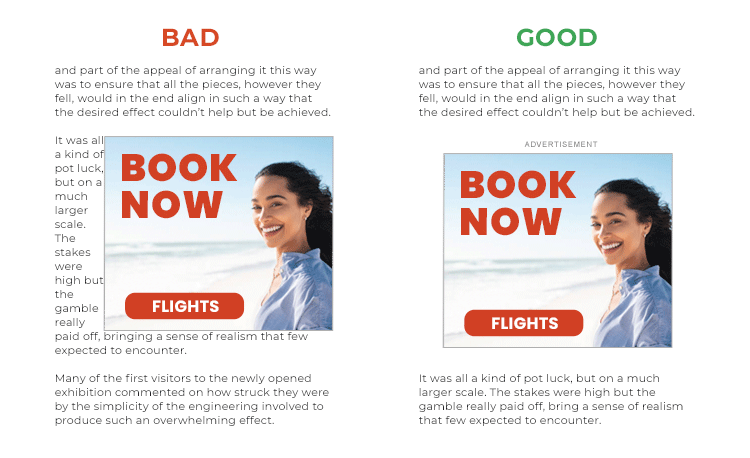 Real success in digital advertising lies in ensuring that adverts don't intrude on a user's browsing experience. No matter what kind of ad format you're utilizing, it needs to be placed strategically with the user in mind, and that's where introducing video into your existing ad strategy can be significantly beneficial.
According to Insivia, viewers retain 95% of a message when they watch it in a video, compared to 10% when reading it in text. Moreover, video advertising leads to higher attention and engagement rates, as messages are easier to digest and share.
Sounds like a no-brainer for advertisers, but what's in it for you?
Really Simple Syndication or RSS
Aside from the fact that serving video ads offers a higher revenue return, user dwell time on your site can increase exponentially, as you're able to recirculate your own existing content as part of the process.
By utilizing Really Simple Syndication or Media RSS feeds from your website, video ads can be interspersed with content that's relevant to the user. Whether that content is video or editorial doesn't really matter because the key is that it's relatable, engaging content, and worthy of a click. In fact, sharing editorial content in a video format also becomes a great way to recirculate older content by driving more traffic to it. This is why repurposing articles into video content can be an efficient way to keep your audience's attention.
How video players help brand awareness
So think of a video player as more than just an ad carousel. Instead, think of it as a successful tool for brand awareness, audience building, and recirculation. That's the main reason adding video shouldn't be seen as a distraction for the user, which is often a big concern for new adopters. You're actually providing added value to a user's experience by offering suggestions for more things they're likely to be interested in. Sure, they'll still be served ads, but they're actually more likely to sit through an advert to find additional content to interact with.
Consider video in terms of multitasking for the user. In the US, Statista found that 68% of TV viewers simultaneously use a smartphone. The principle here is the same. Users are so well versed in the use of a second screen that watching video while scrolling through a web page becomes second nature, especially if that video is able to move with the action of scrolling.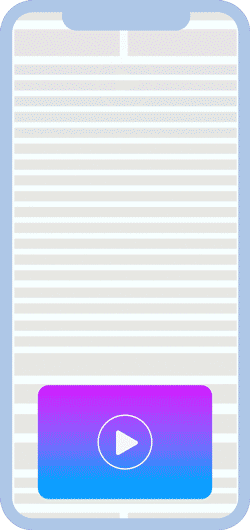 So should you rush out and replace all of your traditional display ads with video? The answer is: absolutely not. Both can easily exist on the same page. In fact, by adding video into an existing display ad strategy, you're improving revenue through an additional income stream on the page.
You open your website up to a broader range of advertisers, and with good targeting, it's simple to ensure that both display and video complement each other well.
Of course, as I've already mentioned, all ad formats need to be displayed in a way that's not going to intrude on the user's experience, so placement is all-important, and you'll also need to think about viewability, which is a topic we've discussed in more detail here.
Recirculation and monetization
One of the biggest stumbling blocks for getting started with video is the misconception that it will be expensive to set up, or that specialist software is required. In reality, the opposite is true; it's never been easier to simply plug and play.
EX.CO's self-serve publisher platform provides transparent demand management and everything else you need to get started. You're in the driver's seat, with the ability to manage your own demand sources alongside ours, and optimize your yield with full control.
We also launched an exciting feature that allows you to upload your YouTube video content directly into the EX.CO platform. This can be done manually or in an automated fashion and is guaranteed to increase your monetization capabilities. Again, this doesn't need to interrupt any existing ad strategy either. It's a content recirculation tool that just happens to be monetizable.
I had an opportunity to chat with Marc Thomas, EX.CO's General Manager, EMEA, to dive deeper into the video vs. display concept and learn about his point of view on the subject.
Q: Do you think video advertising is a good complement to display?
A: It depends on the specific angle you're looking at. For example, if you're focusing on complementing your current revenue, expectations, and yields, a strong audience base leads to video often out-performing based upon the rates you're looking for. It's a huge opportunity from a revenue and attention perspective.
Q: Does video actually grow engagement?
A: Yes. If you have a strong video strategy you're more likely to drive more traffic to your page and higher engagement.
Q: In terms of video strategy, should publishers create their own videos, or should they just plug in a video player with ads?
A: Hopefully, it's a combination of both. Whenever a video player has ads, it allows for a much better video strategy for driving incremental revenues. Partners with programmatic agencies can also buy video from publishers they weren't previously buying from.
Q: Is a video player more complicated than just integrating display campaigns on a website?
A: Video players don't have to be difficult. You can take your YouTube feed and syndicate video in a clean way. Then, companies like EX.CO can help you monetize and drive revenues.
Q: Many publishers think that ads–video or display–distract audiences from absorbing other content on the page. Do you think that's true?
A: The majority of people today are accessing content through their mobile phones and tend to be very accustomed to consuming both video and written content all at once. Everybody is multitasking. Also, most of the videos people see are on social media platforms, rather than your publisher site. As long as the relevant video is non-intrusive, they shouldn't obstruct a person's view from your content or prevent any readability.
Interested in jumpstarting your video strategy?