As we all know, the pandemic hit the travel industry hard. Publishers that relied on the travel industry lost revenue also because consumers simply lost interest in websites that showcased travel content.
BoardingArea, a publisher network of over 60 business travel and frequent flyer websites that provide news, information, and tips for every traveler type, was on a clear mission to make a comeback.
BoardingArea had no video monetization strategy in place because the team viewed video ads as a distraction but after partnering with EX.CO, they quickly learned about all of the benefits they could earn with the help of several publisher solutions.
What was the goal?
From the start, increasing pageviews and driving revenue were paramount. BoardingArea wanted to achieve this across their entire network of sites. The publisher wanted to do all of this without sacrificing the user experience for audiences.
What were the challenges?
Having never leveraged video ads before on their network of sites, BoardingArea needed to learn the ropes–and fast. EX.CO proved that not all ads are intrusive to users and can actually amplify the content consumption experience by being personalized and contextual in nature.
How did EX.CO solve the issue?
The first thing BoardingArea did was integrate EX.CO's lightweight video player to its network of sites. This included adding sticky units (aka adhesive units) on mobile for increased viewability. With the majority of people consuming content via mobile these days, these sticky units were vital in increasing revenue because they move with the reader and then dock on specific areas of the screen.
Each video player was customized to include individual site's logos and colors. In some cases, EX.CO added specially-shaped CTA buttons within players to match the look and feel of the site within BoardingArea's network.
EX.CO added RSS feeds as well as premium demand into each player to help recommend content to BoardingArea's audience based on a variety of factors such as browsing behavior, contextual targeting, AI, and machine-learning capabilities, all of which are inherently built into EX.CO's platform to help recirculate traffic around each site.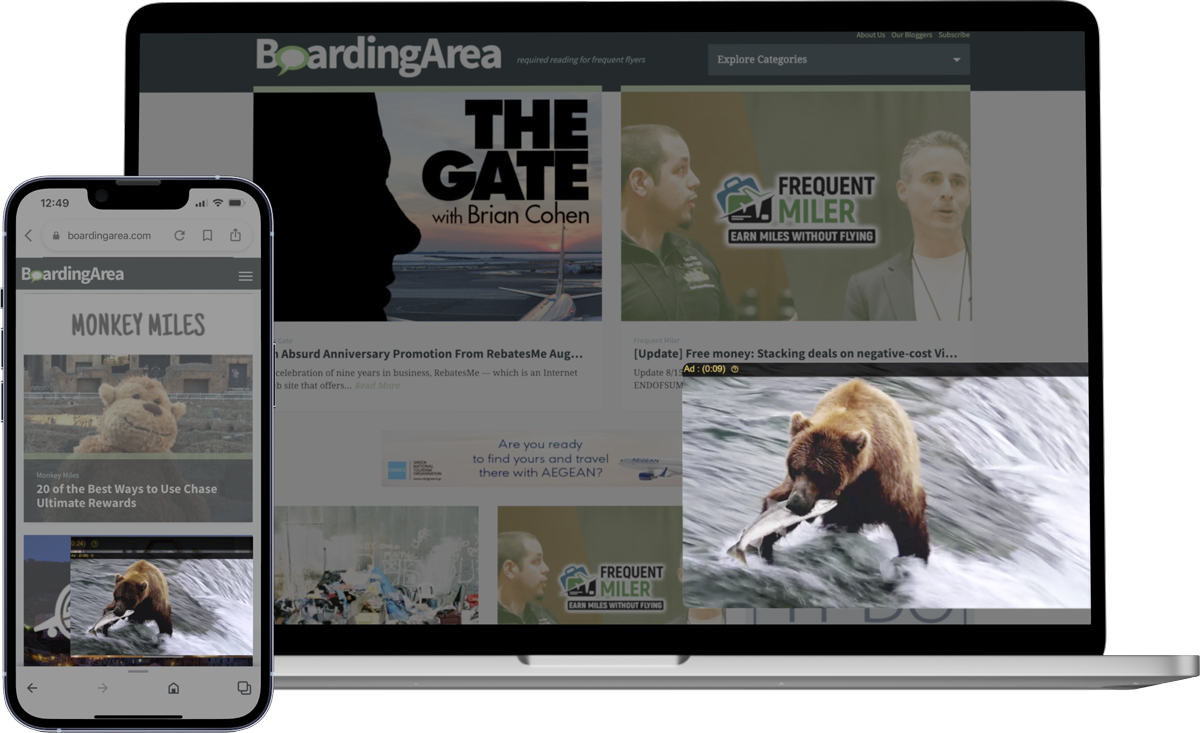 What were the results?
BoardingArea was pleasantly surprised by the results. Even their lowest readership sites earned a 23% boost in revenue. With the addition of EX.CO's video player, RSS feeds, and premium demand, the publisher saw a 27% average revenue lift per site and a 20% increase in revenue across the network per month, even though they still have video players on less than half of their properties.
The RSS feeds alone have generated over 200K additional sessions per month. BoardingArea has also achieved over 12M video player loads and the dwell time on each player exceeds 3 minutes which is 3x more than the average session length duration.
You can check out the full case study about EX.CO's work with BoardingArea here.
Interested in putting EX.CO's publisher solutions to work for your site?